Margaret Garden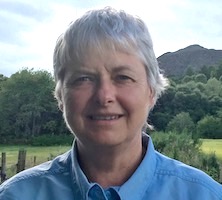 Just in my lifetime, I can remember five generations of my family who have loved and enjoyed everything which Bennachie has to offer, and I know my family's connections to the hill stretches back way beyond my memories. Bennachie has been my source of exercise, my weathervane, has offered me such delight through its wildlife, history and folklore since my childhood. I was lucky enough to begin learning about the ecology and history of the hill from the late James McKay a founding father of the Bailies of Bennachie. A member of the Bailies, I am still learning about our beloved hill.
E-Mail: margaret.garden@savebennachie.com

Further information about the other Team Members is also available.