Lynda Bain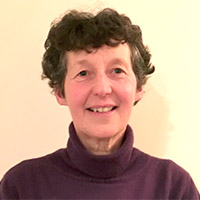 Born in Peterhead and visited Bennachie as a child. I remember getting hopelessly lost as the paths were very basic then and I don't have any memory of a car park...the side of a road with a ditch rings a bell.
I am a school librarian and have worked in schools across Aberdeenshire with a spell in the NHS and Aberdeen University. Married with two grown up daughters. Former marathon runner....Bennachie is wonderful for training. Ran for both Scotland and GB. I now spend a lot of time walking my two dogs on Bennachie.
E-Mail: lynda.bain@savebennachie.com

Further information about the other Team Members is also available.